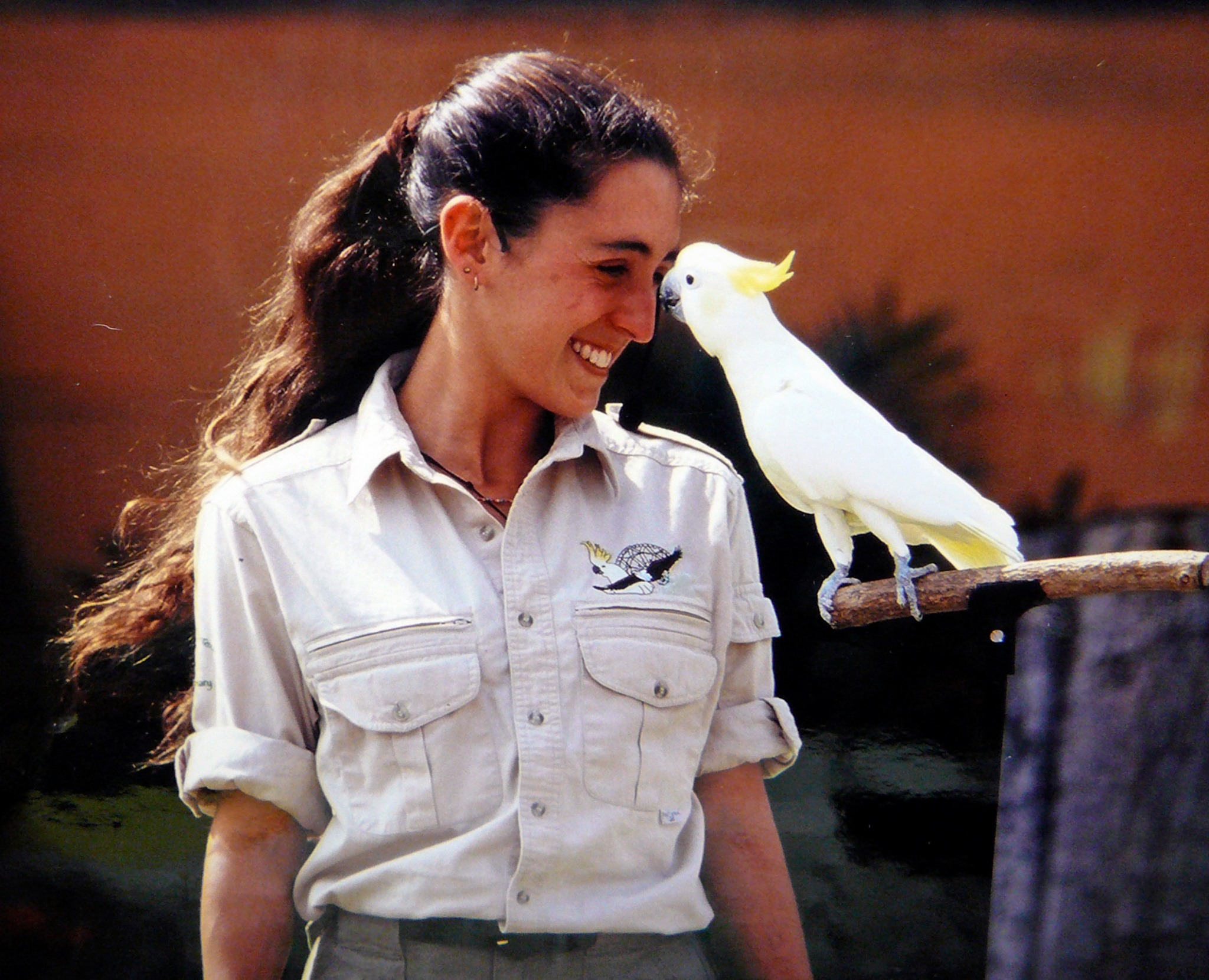 board certified & 20 years of experience
Meet Cassie!
Cassie Malina has been empowering caregivers and training parrots professionally worldwide for over 20 years.

After graduating with High Distinction from the Pennsylvania State University, Cassie joined the animal training team at Natural Encounters, Inc. During her many years with NEI, she produced and performed in free flight bird shows across the country. She performed in free flight bird shows at Disney's Animal Kingdom since the park's inception through April 2020. She also instructed on the art and science of animal training in numerous workshops, seminars, lectures, webinars and presentations across the country.

Cassie has been an active member of the International Association of Avian Trainers and Educators (IAATE) since 1998 and has been an Executive Board Member of the IAATE since 2004. In 2020, the IAATE presented Cassie with a Lifetime Achievement Award. She completed Dr. Susan Friedman, Ph.D.'s Living and Learning Course. Cassie has maintained her CPBC certification from the International Association of Animal Behavior Consultants (IAABC) since 2015 and her CPBT-KA certification from the International Avian Trainers Certification Board (IATCB) since 2013.