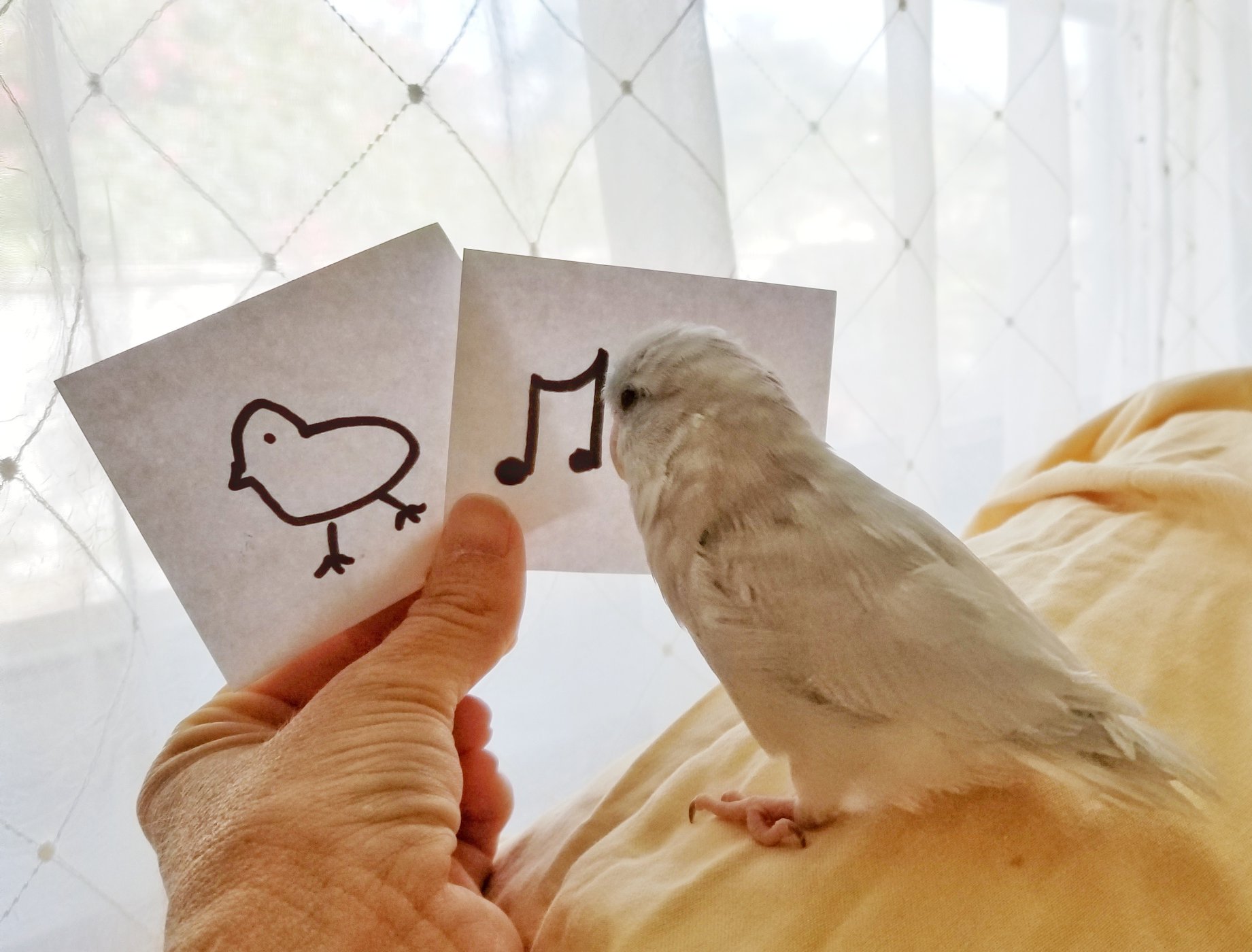 Ellie's Lesson Library
Ellie's Lesson Library includes more than 40 different super cute and easy "Five-Minute" lessons for you and your bird, including:
• How to be an Awesome Teacher
• Easy Preference Communication
• Simple Lessons for New Learners (Colors, Shapes & Symbols)
• "Yes" and "No" Choice Training
• Let's Connect! Bedtime Books and Cute Crafts
• Explore our World! Unit Studies & Lesson Ideas with Farm Animals & Weather Themes
• Well Educated Birds: Math, Music & Science Lessons
• Fun and Easy Family Card Games like War and Go Fish!

If you want your lessons to last longer than 5 minutes, no problem! You can just stack them, like teaching your bird about elephants for a few minutes and then reading an elephant book together.
What Stuff Will I Need?
Ellie's Lesson Library uses everyday items as our learning materials. Index cards for symbols, blocks for choice communication, children's books and fun crafts... No tech needed for any of our topics!
Which Birds are a Good Fit?
Yours! With two training tracks ("look training" for nervous or chompy little ones, or "touch training" for confident dinosaurs) and easy, easy steps, Ellie's Lesson Library is completely inclusive of all birds and all ages. We'll love your bird to bits!