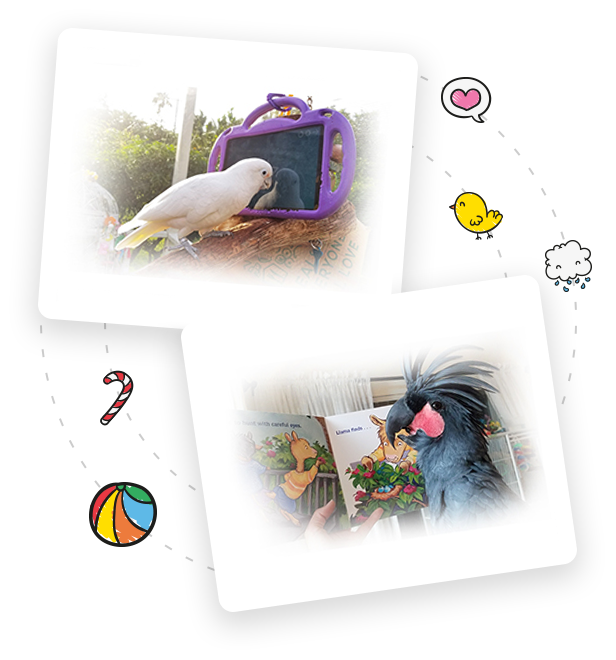 meeting the needs of parrots and...
Guiding You to Success
Parrot Kindergarten was designed by avian cognition trainer (and bird mom!) Jen Cunha as a comprehensive program to empower you to deepen your bond with your bird and better meet their needs for mental enrichment and challenge. We provide not only the learning resources for fun, interactive training--we're also here to coach you every step of the way. You'll join an entire community of bird caregivers, too, all learning, growing, and sharing together! Welcome to the flock
Our Vision
Empowered caregivers, happy birds -- that's our business.
Our Mission
Forging deeper bonds between parrots and their human caregivers through communication training and learning enrichment.